Every Residential Property In Australia Can Now Be Found On The Web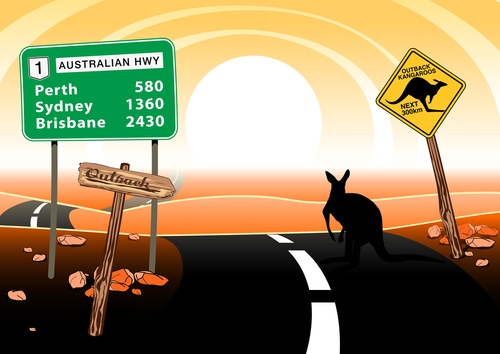 Thanks to realestate.com.au house hunters and home owners can now search for any property in Australia, regardless of whether it's for sale or not, as every residential property in the Country has its own online page.
The "Property" page is a new feature to help people understand what a property might be worth. A price estimate will be displayed for all properties not currently on the market, giving 11.5 million properties a permanent presence on the website.
Chief Digital Officer of realestate.com.au Henry Ruiz said "Providing price estimates for properties not currently on the market helps people research the local market and understand what a property could be worth. Estimates are based on similar properties in the area so we'll be providing details for local agents who can provide more detailed property appraisals.
When you're starting to think about buying or selling, we appreciate there can be a bit of guesswork about what a property might be worth. With a page for every property in Australia, we're making it easier to research the market where you can see the previous sold histories, research property values and monitor what's happening in your local market."
These new pages will benefit anybody with an interest in property and allows users to view sold prices for comparable properties, suburb price trends, information about upcoming open for inspections and auctions in the relevant local area and by clicking through to Agent Profiles from the Property page, buyers and sellers can connect with local real estate agents.
The Property page has three different stages:
If the property is for sale the Property page will link to the agency listing page that appears in the Buy section
If the property has been recently sold the Property page will display a photo of the property and a link to the agency listing that appears in the Sold section. By viewing the recent sold history users can see how the value of a property has changed over time.
If the property is not for sale or has never been listed on realestate.com.au, the Property Page will show an interactive Google street view of the property. The page will also provide a price estimate range calculated by CoreLogic RP Data, by looking at multiple property and local market data, such as prior sales of the property, year built, number of bedrooms and bathrooms and lot size.
Greg Dickason, CoreLogic RP Data Executive General Manager - Industry Solutions said: "We're excited to be providing price estimates on realestate.com.au as it will give millions of Australians the confidence to assess the market and make good property decisions."
realestate.com.au don't mention if there were any objections to having a property listed on their website that wasn't for sale or indeed if the current owners had any choice and that's something I would be really interested in knowing. To me, it almost feels a little "Big Brother" ish. No worries about it happening here though. Far too many properties to list!