October 1st Deadline Looming For New Section 21 Legislation.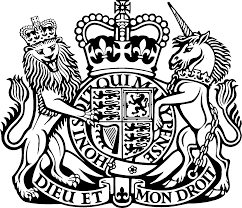 If you are a Landlord or a Letting Agent, you are surely aware by now that from October 1st, thanks to the Deregulation Act 2015, you will no longer be allowed to serve a Section 21 Notice (S21) within the first four months of issuing an assured shorthold tenancy (AST).
This means that you cannot issue an S21 until the tenant has lived in the property for at least 4 months and removes your right to issue a notice at the start of a tenancy, as is common practice with many landlords and letting Agents.
Also, a S21 Notice will only be valid for six months from the date it was given. This means that if the tenant doesn't leave, possession proceedings must be commenced within six months of the service of the S21 Notice, if not you have to start again with a new one.
But these are not the only new conditions to the issue of S21's.
You will be unable to serve an S21 Notice in circumstances where you are in breach of your legal obligations to a tenant. This includes the requirement to provide:
The Royal Institution of Chartered Surveyors (RICS), recommends that these are all issued to the tenant at the start of the AST.
And there's more!
One of the aims of the Deregulation Act 2015 was to prevent landlords/ letting agents using S21 notices to evict tenants in retaliation for complaining about the condition of the property.
Therefore, the new laws now state that from October 1st, if a landlord serves an S21 notice on a tenant in response to a complaint about the condition of the property, the tenant can report the matter to the local housing authority.
Not only that, local councils have been given the power to serve an enforcement notice on the landlord, setting out 'a reasonable timescale' for improvement works to be carried out.
In such cases, the original S21 is invalid and landlords cannot issue a second one within six months of an enforcement notice being served.
Fixflo, the online maintenance reporting system, in association with ARLA (The Association of Residential Landlords) have produced a brilliant PDF to help explain the new rules.
And finally,
When a landlord has used an S21 notice to remove a tenant, the former occupants will have a statutory right to claim back rent paid in advance.
One change that is already in force relates to the protection of deposits. All deposits ever taken which are still being held must now be protected. Once complete the deposit protection certificate and all prescribed information must be given to the tenant. If any deposit has not been protected or returned to the tenant an S21 Notice cannot be served.
Having now been approved by Parliament and the Lords, it may also be helpful to remind you that new laws regarding Gas Safety also come in to force on October 1st for new AST's. They state;
A smoke alarm must be fitted on each storey of the premises on which there is a room used wholly or partly as living accommodation.
A carbon monoxide alarm must be fitted in any room of the premises which is used wholly or partly as living accommodation and contains a solid fuel burning combustion appliance.
And your tenants must be provided with proof that they work.

You have just 2 weeks remaining to be compliant, or you will be breaking the law and subject to prosecution!

PCHomes Estate/Letting Agent Software, offers easy ways to record important information about your properties, store relevent documents associated to them and hold reports pertaining to any issues they may have.

To find out more about our award winning software services and website design, speak to a member of our
team today on: 020 8859 1700 (Option 1) or enquiries@estatesit.com