Does Your Estate Agent Website Comply With New European Legislation?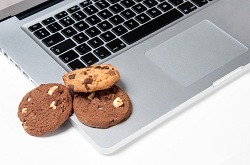 On the 26th May 2012 European Laws were passed that define what details sites can record in text files called cookies.
A cookie is usually a small piece of data sent from a website and stored in a user's web browser while a user is browsing a website. When the user browses the same website in the future, the data stored in the cookie can be retrieved by the website to notify the website of the user's previous activity. (Source: Wikipedia).
Basically in a nut shell the law dictates what information websites can log about visitors.
So How Does This Affect Your Estate Agent Website?
The regulations say websites must get "informed consent" from users before they record any detailed information in the cookies they store on visitors' computers.
Our solution for this can be seen on the following sites;
Empowering the user to either allow or block cookies.
To get your website compliant or if you have any questions regarding this please contact one of our projects team on projects@estatesit.com or 020 8859 1700 (option 3).