Estate Agents And Money Laundering Checks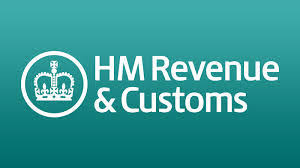 The property market has long been recognised as an effective way through which criminals may launder the proceeds of their criminal activity. The sheer size of the market and the high value of property assets means that extremely large sums can be cleansed in a single transaction.
On June 26th 2017 the fourth EU Anti-Money Laundering directive was passed and this new piece of legislation became effective in just 24 hours, leaving the industry just one full working day to become compliant! It meant a big change for estate agents as now, they have a stand-alone duty of due diligence on buyers as well as sellers, in an effort to combat corruption in the property market.
This involves considerably more work as agents are now not only required to ask ever more intrusive questions around salary, current financial commitments like savings and debts, household expenditure as well as personal information such as marital and job status, but also seek relevant information on the party they have no contract with.
Despite the little time allowed to prepare for this new directive, estate agents and other organisations operating in regulated sectors, must get to grips with this piece of legislation. The consequences for failing to be compliant could be a hefty financial penalty or worse, involve a prison sentence for failing to recognise fraudulent activity.
Also, there is a requirement under the new Regulations to have a nominated person within your business to act as a Money Laundering Reporting Officer (MLRO) and a Deputy, where applicable. Alongside this, the new legislation requires a senior member of the management team to be appointed as being responsible for compliance with the regulations.
HM Revenue & Customs do appreciate that this has been a very quick process and therefore, they are allowing for an informal transition period so long as they can see plans are being put in place to be compliant by early autumn. However, time is of the essence as the first prosecution won't be far behind the autumn window.
Whether you are a one branch or a 100 branch estate agency, the new legislation applies to you, so make sure you are compliant or you can expect a visit from HMRC.
If you need help, the NAEA has all the information you should need.
Estates IT, supplies award winning PCHomes software to the Estate/Letting Agents industry, which manages all your documentation effortlessly and in the, soon to be released, V7 PCHomes Plus there is an even more advanced module for tracking and maintaining licences, compliance and document information.
For further information, speak to a member of our team today on: 020 8859 1700 (Option 1) or enquiries@estatesit.com