When Should You Send Marketing Emails?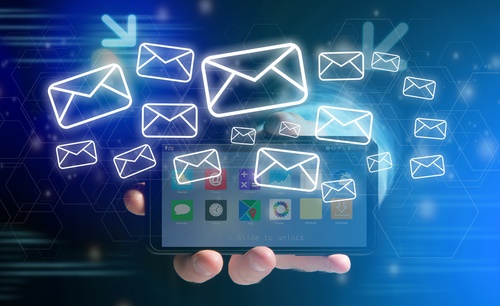 When is the best time to send your marketing emails to gain you maximum response?
For years, the advice from those in the know had always been Tuesday - Thursday 8-10am but things have moved on rapidly since then.
A study back in 2012 found that recipients are surprisingly active late at night! Especially between the hours of 8pm to midnight, with these night owls more likely to click through.
There has also been a surge in mobile device use with a survey in 2015 showing that 54% of emails are now being opened on such devices and this is increasing month on month.
With your target audience becoming more and more active on their mobile devices, especially out of office hours, sending emails in the evenings seems to be vital for better click through.
Studies have also found that email opening rates depend on the device the recipient is using. It makes sense that tablet users are more likely to open emails outside of business hours (from 5pm to 8am), while desktop users are more likely to open during business hours. Tablet users were most active from 8 to 9pm, while desktop users and smartphone users were most active between 3 and 4pm.
Generally, fewer promotional emails are sent at the weekends which has created an opportunity to send when recipient volume is at its lowest. This could give you a better chance of being noticed.
Remember also, that if your customers can't read your emails, they're not likely to continue to interact with them, so a responsive email design is vital and could increase click-throughs over 100%.
So our top tips are:
Firstly, review your Email List. Is it pretty ancient? Are there addresses that should be removed? Once done, add new recipients to your list.
Second, go Responsive and give yourself the best chance of click-throughs.
Third, your Subject Line This is your one brief chance to grab the attention of the recipient and get them to open your email. So make it punchy and interesting enough to make them do it.
Fourth, try Sending Emails at different times of day and at weekends and see how the click through results compare.
& finally
Don't email too often. It is all too easy to be accused of spamming and find yourself on Santa's naughty list!
If we can be of any assistance regarding marketing, emails, our award winning software or website design, contact our team today on:
020 8859 1700 (Option 1) or enquiries@estatesit.com