Zoopla Loses Out To Rightmove In Evening Standard Switch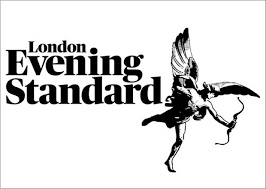 Zoopla has long had the strongest portal presence in London and its partnership with the London Evening Standard free paper, which claims a daily readership of 1.9m, hasn't hindered that fact.
But this could be all about to change, as news reaches us from Property Industry Eye, that Rightmove is set to take over this position on October 7th, replacing Zoopla as the Standards exclusive portal partner.
Rightmove will now feature across all the Standards platforms, including the Homes & Property section of the paper published every Wednesday and the Standard's own portal with its associated smartphone and tablet formats. A branded search tool will also appear on the Homes & Property website, taking property searchers straight to Rightmove.
Coinciding with Rightmove's new digital poster advertising campaign, advertising all across London's underground network and rail stations, this will surely increase Rightmove's presence in the Capitol.
Zach Leonard, managing director of Digital for the Evening Standard, said: "As London's number one property title we're very excited to be partnering with the UK and London's number one property website, particularly for the housing market insight Rightmove can offer in the Homes & Property section". "From our research we know that one in five Evening Standard readers say they are looking to buy a property in the next six months and we reach almost 9m people a month, so by joining together we're giving home-hunters an additional way to find the hundreds of thousands of properties for sale and to rent that Rightmove customers advertise in the capital and beyond."
Iain Kennedy, head of marketing at Rightmove, said: "Our new Evening Standard partnership will provide even more exposure for Rightmove agents among London's active home-movers. It cements Rightmove as not only the UK's number one, but also as London's number one property website."
The Evening Standard were part of the Daily Mail group, who in turn were a major stakeholder in Zoopla but the paper was sold to Russian businessmen Alexander and Evgeny Lebedec in 2009.
Estate Agent Today, along with Letting Agent Today, recently gave their subscribers the opportunity to put questions to Zoopla Property Group founder and chief executive Alex Chesterman.
Interestingly, in response to "Do you realistically believe you can challenge Rightmove as the No 1 portal? Or have you resigned yourself to playing second fiddle for the foreseeable future?" Mr Chesterman replied: "We absolutely believe that we can become the number 1 property portal in the UK." Personally, I think he might have his work cut out for him now!
Property Portals are an extremely valuable resource for all house hunters today, whether they are buying or renting. if you don't have the best software to upload your portfolio, you could do with our help. For further information on our award winning software for estate and lettings agents and our website design with Mobile & Gold, Silver & Bronze options to suit every budget, please speak to a member of our team today on 020 8859 1700 (Option 1) or enquiries@estatesit.com