Lib Dems Propose To Double Council Tax On Second Homes!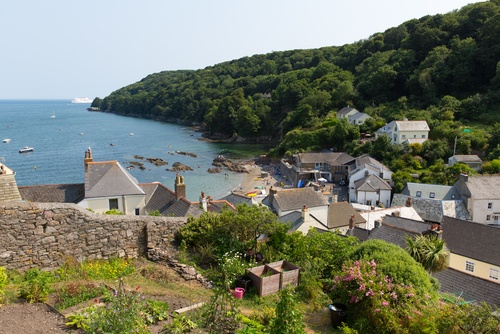 First there was Mr Miliband and his "Mansion Tax" then Mr Cameron gave us his version of "the Right to Buy" and now we have Mr Clegg and his promise to "double council tax" on Holiday Homes.
The Liberal Democrats are proposing to give local authorities the power to double council tax on second homes in a bid to stop houses becoming too expensive for local people. A spokesperson for the party denied this was an attack on those with holiday homes, arguing that " local government in areas popular with second home owners had been crying out for such a measure for years".
The announcement comes as part of a package of measures in the party's countryside charter which commits the Lib Dems to "closing the gap" between rural and urban areas in the availability of high-speed broadband and extending the 5p per litre discount on fuel to more remote areas. Residents across 17 of the UK's most rural areas with the highest fuel prices would start to get the discount from 31 May.
"Beside the Seaside
Beside the Sea"
Mr Clegg outlined his plans on a visit to Cornwall, which has the greatest number of second homes in England and Wales - about 5% of its 260,000 houses - and prices have risen over the past decade at an above-average rate, leading some to argue that second home purchases have created a local housing bubble. In 2012, Cornwall county council became the first local authority to abolish council tax discounts for holiday homes
and introduce a 150% tax on properties left empty for two years.
The deputy prime minister said that "In order to prosper, rural areas need good local services, appropriate infrastructure and more housing. The rural economy is worth £210bn to the UK and our party wants to unlock its potential".
Whether you are selling or letting 1st, 2nd or 3rd homes, we can help. To find out more about our website design and software services to enhance and improve your business, speak to a member of our team today on 020 8859 1700 (Option 1) or enquiries@estatesit.com