Rocky Road Ahead For Landlords And Letting Agents!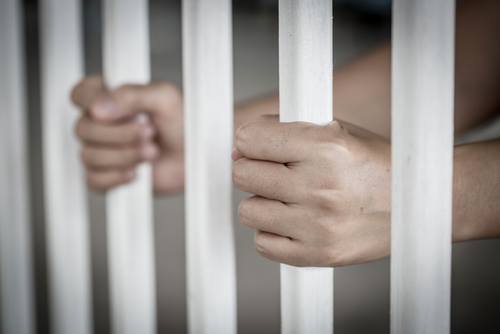 Landlords and letting agents are in for a tough time with two body blows coming from David Cameron's government yesterday.
Firstly, a discussion paper titled "Tackling rogue landlords and improving the private rental sector" has been published, which clearly sets out the serious nature of how the government intend to proceed with this issue. The closing date for comments is August 27th.
Then, they announced that agents and landlords will face jail if they fail to conduct Right to Rent checks or fail to evict known illegal migrants from privately rented properties. This has sent a stark message to landlords and letting agents who are currently not facing up to this new responsibility.
However, murmurs abound throughout the industry this morning as many feel that these measures are in direct response to the problems at our border, with Mr Cameron's "swarm" of migrants getting through Calais and landing on English soil. With one critic saying "The whole immigration problem is now being simply dumped on the industry".
The Right to Rent pilot scheme we published articles about in January and then again in May, has yet to be completed in the West Midlands but now it seems, it could be rolled out before the findings are even evaluated!
Now to follow, comes the threat that landlords and agents who are found not to comply with the requirement to check tenants and get eviction under way where necessary, will risk jail sentences of up to five years!
Not all are unhappy though. Kent's notorious property mogul, Fergus Wilson, who has more than 1,000 buy to let homes in Maidstone and Ashford, doesn't believe the threat of prison goes far enough and according to a local newspaper says "they should also have their property confiscated and be banned from being landlords. I think it is right that landlords should work very closely for the border agency so I think it is a good idea".
But, policy director of the Residential Landlords Association, David Smith, has been quoted as saying, "The government has not presented any evidence that landlords are directly involved in housing people they know to be illegal immigrants. There will now be concerns that landlords and agents will be prosecuted as much for not being able to operate the highly complex system as for wilfully ignoring it".
Whichever side of the argument you are on, there is no doubt that landlords and letting agents need to tread very carefully over the coming months or they could find themselves in very deep water indeed.
More information can be found here: How do I make Right to Rent checks?
PCHomes Letting Agent Software, offers a full property management system, making it easy to handle all your Documents, Tenant Fees, Window Cards & Particulars, Portal Uploads and Website Management, assisting you to keep compliant with the law.
To find out more about our award winning software services and website design, speak to a member of our
team today on: 020 8859 1700 (Option 1) or enquiries@estatesit.com