Estates IT Integrates With Boomin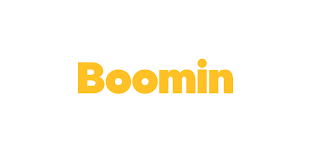 Estates IT are delighted to announce our integration with Boomin, the powerful new property site and estate agent platform which went live on Friday April 2nd 2021.
As a new integration with PCHomes, we can send your property data directly to Boomin on a real time feed which means you can see your listings go live in a matter of minutes.
Boomin has been developed by Michael and Kenny Bruce and David Shepherd, who previously launched Purplebricks in 2014, with the aim of changing the way people buy, sell and let residential property.
Boomin will be the first 'property portal for the home' with a deeper offer for both customers and estate agents. They plan to be far more than just a classified listings site that generates unqualified leads. The proposition is focused on opening up the property market, new ways for agents to engage with customers and new services centered on the broader home that will benefit people and provide additional revenue generating opportunities for agents.
Boomin has already amassed a world class internal team of over 160 experts, including 100 plus in technology, from leading digital businesses.
Don't miss out on the hottest new addition to the PCHomes Portal uploading service. Click to sign up with Boomin today!
To find out more about our partners, software services or responsive website design, speak to a member of our team today on: 020 8859 1700 (Option 1) or enquiries@estatesit.com