Innovative Estate & Letting Agency Software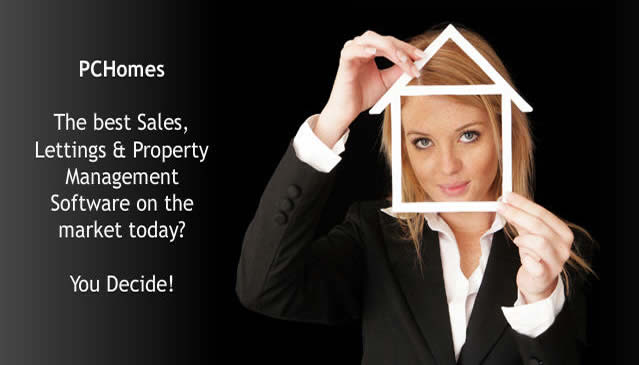 PCHomes Plus cloud based software & desktop PCHomes Estate Agent Software now have the capability of being able to read enquiry emails and create people types (such as applicants) from the major portals such as Rightmove, FindAProperty, Prime Location & Zoopla etc. You can see a full list of property website portals we upload to here. The great advantage of this functionality is that the negotiators or admin staff can now manage email enquiries far more effectively. PCHomes will identify if the person has already registered and if the enquiry is property specific identifies which property it is that they are enquiring about! Of course once you have the person registered then you can then utilise all the powerful marketing tools within PCHomes Plus & PCHomes Estate Agent Software.
The sales, lettings and property management modules all contain these software features. Enquiries from your own website can be read into the PCHomes estate agent software and converted into any type of event; Viewing, Valuation, Visit, Offer, To Do, Reminder, Meeting, Holiday and many more types. The supplied integration pack that can be used within your 3rd party hosted website also creates enquiries in a format that can be read straight into the software. Some portals like Rightmove may send you missed called notices and these missed call emails can be tied to actual people already registered in your estate agent software.
Web designers can take advantage of these software tools, email to event, event to email, by creating registration, contact and website forms that create emails that work alongside the estate agent software. Website Developers can design forms to help drive client communications and to record messaging. Did you know we design estate agent websites that have these features built in from day one.
Innovation? We think so. Does your software do this? We don't think so, unless of course you are one of the many PCHomes users!
For a free presentation of this and all aspects of the software please contact our sales department on 020 8859 1700 (option 1) or via sales@estatesit.com