Honey I Bought The House, A New Property Buying Show With A Twist.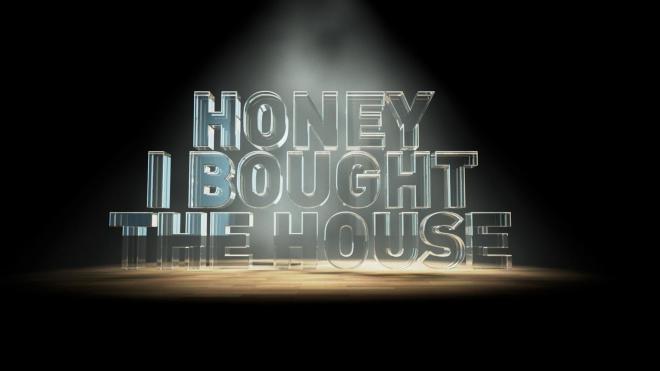 Screened on Sky's Watch channel, Mondays at 8pm, Honey I Bought The House, tasks one half of a couple to find the perfect home in just 3 weeks, with the promise of £15,000 towards the deposit but only if the other half of the couple agree to go ahead with the purchase. The format is very much, 'Location, Location, Location' meets 'Don't Tell the Bride'!
The first episode saw Sophie & Paul, late twenty somethings from Preston, who had been together for 5 years and lived together for 2, agree to Paul becoming the house hunter and control freak Sophie taking a back seat. Very difficult for the girl whose priorities were, only detached will do, with a large kitchen and "not more than a 5 minute drive from my Nanna"!
The search seemed doomed from the start as every item on Sophie's dream house wish list was abandoned, due to tight fisted Paul not wanting to pay their agreed maximum budget. Were her dreams of a detached property with a big kitchen to be shattered? When the 3 week time period was up she was taken to see Paul's top 3 houses, while he listened horror struck by her comments in a nearby van. Surely he knew what her reactions would be or was he really that insensitive?
Eventually, she was blindfolded and taken to the home he had chosen but was she thrilled with his purchase or did she run from the property screaming "you don't know me at all, do you"? Would Sophie not care about losing the £15,000 deposit or would she agree to buy, even if she hated his choice?
Highly predictable, the first episode was full of cliches. The men were portrayed as immature and the women moody if they didn't get exactly what they wanted but it is a harmless way to spend an hour and is a timely reminder that even if someone is daft enough to offer you money, when it comes to the biggest purchase a couple will ever make, it's probably best to do it together.
'Honey I bought the House' Episode 1 of 8 is available to download now and Episode 2 will be screened on Monday 26th October at 8pm, with a repeat showing the following Saturday and Sunday at various times. The show is narrated by Sally Lindsay of 'Coronation Street' fame and made by Objective Productions and Crook Productions.