The Axe Or Just A Hammer Blow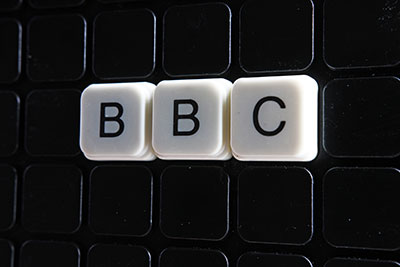 It has been an interesting couple of months for hit BBC daytime property show Homes Under The Hammer.
Back in May, Culture Secretary John Whittingdale singled the programme out in a Government White Paper (Page 35) outlining the future of the BBC, as an example of what the BBC is getting wrong!
Mr Whittingdale selected Homes Under The Hammer for criticism, alongside other daytime favourites Bargain Hunt and Escape To The Country and suggested that they were part of "a static daytime schedule highly reliant on long-running property and collectables programming" and suggested they should be dropped.
However, long running Homes Under The Hammer host Martin Roberts, responded:
"Culture Secretary John Whittingdale is totally out of touch with what the British public wants to watch. Somehow our success, popularity and longevity have been turned into a negative".
"From home and shift workers, retirees and mums on maternity leave, to Daniel Craig (he watched it in the make-up van while making Skyfall) and Meryl Streep (she admitted she "loves that show" on The Graham Norton Show), we seem to have nailed it when it comes to creating a TV programme that's educational, informative, entertaining, aspirational and with broad appeal across all ages and backgrounds".
"Has Mr Whittingdale ever watched the programme? Even if he has and doesn't like it, is it really his job to dictate to the BBC what it should and shouldn't be broadcasting? I would disrespectfully suggest that he is totally out of touch with what the British viewing public actually want to watch".
"It's no coincidence that every weekday on BBC1 we are the most watched programme on TV in the UK at that time with an average audience of 1.1 million viewers, that we are on peak time in Australia and popular around the world and that the show is now in its 21st series with 1,400 episodes filmed and around 4,200 properties visited".
"And all this on a budget that is a tiny fraction of prime-time televisions"
It then emerged last month that Homes Under The Hammer's most recently recruited presenter, former England and Premier League star Dion Dublin, was reportedly trained for his role as a BBC TV presenter with £50,000 from a fund that aimed to boost on-screen ethnic minority representation.
Dublin, who earned tens of thousands of pounds a week in a 20-year career at clubs including Manchester United and Aston Villa, is the biggest single beneficiary of the BBC's Diversity Creative Talent Fund.
The BBC's fund, launched in 2014, provides £2.1m a year to help develop potential talent from ethnic minority groups that are under-represented on TV.
A BBC spokesman said "We're proud the fund has helped develop a significant number of presenters, writers and producers from ethnic minority backgrounds to make sure that the BBC fully represents the UK".
The BBC spokesman was quick to point out that "Money from the fund is used to support training and development of new talent - none has gone to Dion directly".
Despite the BBC training, Dublin got off to a shaky start back in April 2015, with viewers and critics complaining about his abilities and early criticism on Twitter prompted Dublin to reply that he would "try and do better" in his new career.
Now it seems Homes Under The Hammer has been dealt a third blow as it was announced yesterday that Lucy Alexander is to step down as the co-presenter of BBC One property auction show.
Alexander, who has fronted the daytime show alongside Martin Roberts since 2003, said it was "time for a change".
She said "I have loved being part of Homes Under The Hammer, it's been my life for 13 years, I have loved every minute and the whole team that have made the programme such a success".
She wrote on Twitter that she was leaving the show with a "huge heavy heart" and stepping down was "not the outcome I wanted, but to pursue other work and a commercial deal, I had to leave".
She added that she would miss Martin Roberts, who she called her "TV husband".
Dan McGolpin, Controller BBC Daytime added: "Over the last 13 years, millions of viewers have enjoyed Lucy's infectious enthusiasm for property renovation; she has inspired many of us to improve our own homes or to invest and improve properties that badly need it - Britain's housing stock owes her a great debt!"
"I'd like to thank Lucy for all of the hard work she has put in, she has been there since the start and has helped to make Homes Under The Hammer one of the most informative, helpful and best-loved series of its kind".
"Homes Under The Hammer is delivered by a first-rate team at Lion Television in Glasgow and will continue to thrill viewers each morning by revealing the methods used by experts of the property auction trade".
So, will the hunt be on for a new co-host? Or is this a sign that that one of our 'Guilty Pleasures" has been affected by the government white paper and may not be around for very much longer! I would get your CV's in asap just in case Mr Whittingdales' plan comes to fruition.