Are Granny Flats Classed As Second Homes?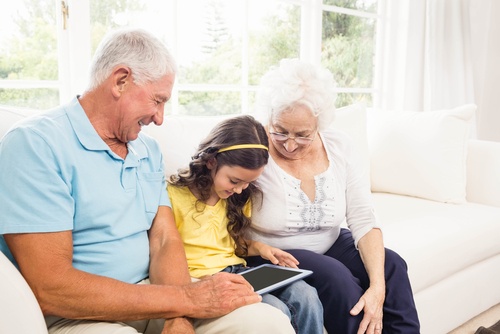 Unless you have been living on another planet this past few weeks, you will know that from last Friday, homeowners living in England, Wales and Northern Ireland, who are buying a second home, are now liable to a higher rate of Stamp Duty. Three per cent on top of existing rates.
Different rates apply to the portion of a property's value that falls into each stamp duty band. For a property worth £250,000, a "2nd Home" buyer would pay 3 per cent on any value up to £125,000 and 5 per cent on any sum between £125,000 and £250,000. This means a total stamp duty charge of £10,000.
By comparison, a buyer purchasing the same property as their main residence - and who do not own another property - would pay just £2,500.
The Scottish version of the tax - the Land and Buildings Transaction Tax - also adds 3 per cent of the property's value to purchases of second homes.
But now comes a scaremongering article from the Daily Mail (who else) which tells us that although the levy was supposed to hit buy-to-let landlords who snap up multiple properties, in fact families who own homes with 'granny flats' could be forced to knock them down, due to the 'annexe' being classed as a 'second home'!
It informs us that "As many as 33,000 homeowners live in properties with a self-contained flat for an elderly relative but under the new tax rules, they will be classed as owning two properties if they try to sell up. Meaning the person who tries to buy their home will have to pay the extra 3 per cent Stamp Duty on the value of the property. That would increase the cost of buying a £300,000 house with a granny flat by £9,000. As a result, experts say many may decide to knock down their annexes or self-contained flats rather than cutting prices by thousands of pounds in order to attract buyers".
Well thanks so much for the info Daily Mail. I'm sure it wasn't your intention to frighten the elderly or make their children question their living arrangements but you sure gave it a good try!
The expert quoted appears to be Johnny Morris, of estate agent Countrywide, who actually said: "This appears to be an unintended consequence of the new tax and possibly not what the Government wants. It will definitely reduce the value of affected homes - possibly by up to 3 per cent. To avoid this, annexe owners are likely to make physical adjustments to their homes, such as knocking down walls." Hear that Daily Mail 'knocking down walls", not demolishing Granny's home!
And then at the very end of the article, just as Granny is packing her suitcase & preparing to move out, their article admits "only self-contained granny flats that are worth more than £40,000 or could be sold as separate properties in their own right would be hit - fewer than 1,000 of the properties sold every year".
So, the vast majority of Grannies, unpack your bags, put the kettle on, relax and don't believe all you read in the papers. Your home is safe……for now!