Is Your Property Going To 'Pot'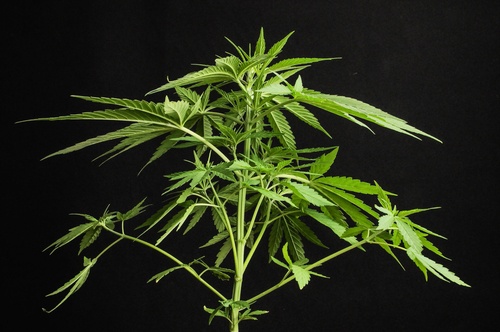 Landlords and Letting Agents were warned this week to remain on their guard, as new figures reveal the growing extent of cannabis cultivation in the UK.
Direct Line for Business has analysed figures from the Office for National Statistics (ONS) which show that the police seized an almighty 456,911 plants in the UK last year and although the highest number of seizures were made by the Metropolitan Police in London, one in three forces reported a 40% rise!
The number had dropped by 10 per cent between 2013 and 2014 but now, a third of police forces have reported an increase, with around nine in ten seizures in
"buy-to-let" properties.
The top 10 cannabis plant seizures by police forces in the UK were:
Metropolitan Police, 59,002
West Midlands, 52,218
Greater Manchester, 33,547
South Yorkshire, 21,731
Sussex,19,931
South Wales, 16,898
Avon and Somerset, 16,569
Wiltshire, 16,032
Nottinghamshire, 15,682
Northumbria, 15,657
Direct Line has warned that landlords and agents should vet their tenants carefully as cannabis farmers can cause significant damage to their property. They often rip out walls, damage the water supply and destroy electricity meters, allowing them to be bypassed in an attempt to avoid the attention of authorities who may be alerted by unusually high levels of energy and water consumption.
In addition to the financial costs, landlords are also warned that they could face legal action if it is proved that they were aware of these criminal activities or have benefitted from them financially.
Jane Guaschi, Business Manager at Direct Line for Business. Said "The consequences of a cannabis farm on a landlord's property can be financially catastrophic as it's not just the structural damage that could have insurance implications, it's the financial headache of the clean-up that will hurt the landlord's back pocket. Landlords should remain vigilant and investigate unusual tenant behaviour. In addition to carrying out rigorous tenant checks and regular inspections, landlords should be aware of odd smells, sudden fluctuations in energy bills and evidence that the electrical wires have been tampered with. If as a landlord you suspect your property is being used as a cannabis farm, contact your local police straight away. Do not confront your tenants yourself."
A useful booklet aimed at Landlords and Letting Agents is produced by Crimestoppers