Complaints For New Comparison Website: GetAgent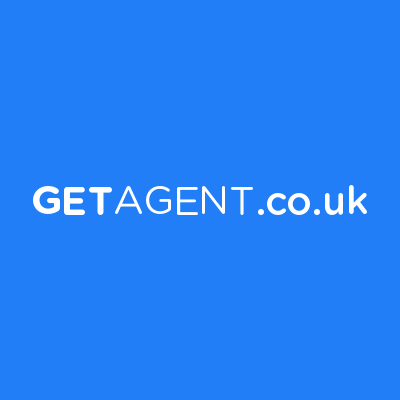 A website offering a free online Estate Agent comparison service to would be sellers, was never going to go down well with some Estate Agents, as new kid on the block GetAgent is now finding out.
Just a few weeks after going live, complaints are already emerging from agents, who are not happy about being listed without their permission or apparent knowledge.
On this simple to use site, would be vendors key in their postcode, then details about their property. How many bedrooms, what they think its value is and when are they thinking of selling. Based on these details, they are shown the six "best" agents in their area, with the average selling time, the number of properties they have listed and the percentage of the original asking price achieved and it's these figures that are being disputed by an agent based in the North.
According to industry commentators, Property Industry Eye, this particular agent, who is not named, said the information about how many properties she had had on her books both now and in previous months was wrong, due to a number of homes being marketed very discreetly. She was also angry because the information makes it look as though her agency is under-performing when in fact it is her deliberate policy only to work with a small number of clients at any time.
Launched in October with over 400 agents on board, 600 branches have now signed up to work with the site, which makes its money by charging agents 0.25% when they sell a property for a vendor delivered to them by GetAgent.
CEO Colby Short, said "We are completely objective and independent. The top six agents are shown whether they work with us or not. Our algorithm is based on us constantly monitoring sites including Rightmove, Zoopla and OnTheMarket, and then tracking results at the Land Registry".
However, with thousands of estate agents in the UK, many more may not be happy about featuring in such a 'league table".
As we are all aware, under performing schools have been unhappy with Ofsted's tables for years!
In London, another nameless agent said: "The site is using my logo and pictures for which I have paid without either my knowledge or consent. The information is also inaccurate. It says I have currently got four properties available, but that is completely wrong and wrong information can be very damaging. I am also very concerned that, as an OnTheMarket agent, I could be breaking the one other portal rule. I am not at all happy about this".
Mr Short responded, "With 17,500 estate agents in the UK, as a new company we neither had the manpower nor the traction to call all of them. The nature of our site means that we can't have an opt-in or opt-out option. As far as accuracy goes, we make it clear that we take our information from portals. Regarding pictures, we only take the thumbnail and we are not reproducing listings - we are not a property portal".
He continued, "We took legal advice before we started and we are here to serve home owners in a very positive way. We are looking to engage with the best agents in the country and work with them to help them win the volume of instructions their performance deserves" . He added: "Home owners using GetAgent do so because they want to get the best agent for their home, not the cheapest. They realise that there are two sides to the value proposition of an estate agent and that they are better off using a great agent even if it costs them 0.5% more".
Although the site does currently ask property owners about lettings, Short said it is unlikely that GetAgent will pursue that line of business. So, letting agents, you can relax - for now!
If your current software is holding you back from being Number One PCHomes Estate/Letting Agent Software, may be the answer! Or perhaps your website is looking tired or you want to rebrand? Let Estates IT solve all your problems at a very competitive price.
To find out more, speak to a member of our team today on: 020 8859 1700 (Option 1) or enquiries@estatesit.com

Written by Deb Roberts
Source Estates IT Ltd