Is London Really The Money Laundering Capitol Of The World?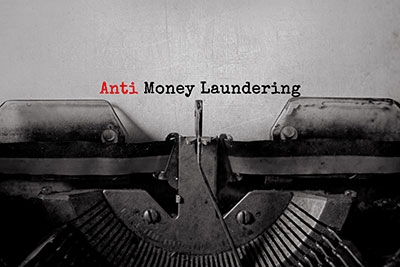 "FROM RUSSIA WITH CASH" on CHANNEL 4 TONIGHT at 10PM apparently attempts to show us that it could be, with this undercover documentary investigating evidence that London's property boom is being partly fuelled by overseas buyers laundering money.
In the program, we see Russian anti-corruption campaigner Roman Borisovich, known as "Boris" and Ukrainian investigative reporter Natalia Sedletska pose as a corrupt Russian politician and his girlfriend and view five mansions, with five different estate agents, in central London. With price tags ranging from £3 million to £15 million, hefty commissions would be gained by securing a sale.
According to reports in the Guardian and Daily Mail newspapers, who were privy to advanced screenings, "Boris" tells the estate agents he wants to purchase the property with money taken from the Russian government. He claims he is responsible for the procurement of medicines from the government's health budget and that is where his cash has come from.
Allegedly, despite being made aware that the cash they were making the purchase with had been gained illegally, all the estate agents appear willing to recommended ways to hide the money through off-shore companies or pass on details of lawyers who might be able to do the same. They even go as far as to offer advice on how "Boris" can hide his criminal activity and complete the sale anonymously. Even though, under laws brought in more than ten years ago, estate agents are required to submit "suspicious activity reports" to the National Crime Agency if they have concerns that the cash required to purchase a property has been obtained through criminal means!
According to Channel 4, extreme covert filming was used, the sales pitches were all recorded using secret filming and cameras were placed in adjacent houses to capture conversations.
Those caught on camera include estate agents from high street chain Winkworth, central London specialist Marsh & Parsons, luxury property specialists Domus Nova, Estate & Lettings agent Chard and central London agent Bective Leslie Marsh. So, this could be a mighty embarrassing night for them with even the prospect of prosecution if their alleged antics are proven.
In the documentary, Chido Dunn, who works for Global Witness, an international anti-corruption organization, says Britain is leading the world in helping criminals hide their assets. "Stolen billions don't fit under mattresses- people only steal them if there is somewhere safe to put them and the UK's property market is providing that safe-haven", she says. "London is, in effect, the money laundering capital of the world".
Sounds like a must watch for tonight and squeaky bum time for the agents allegedly involved!