Foxtons In Battle With London Law Firm Over Commision Charges!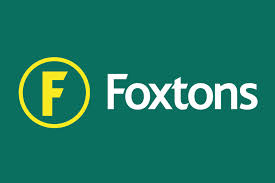 Foxtons could face a massive legal bill if a group claim against them, being brought by London law firm Leigh Day this week, is successful. The claim, on behalf of private individual landlords who have used Foxtons to let, or manage, or both manage & let their properties, is that Foxtons has been charging them hidden commissions of as much as 33% of a contractor's fee for work done on their properties without obtaining their fully informed consent. This includes for repairs, maintenance, electrical safety checks, inventory checks, etc.
One of the claimants is Dr Chris Townley, a lecturer in competition law at King's College London, who previously worked as a Principal Case Officer at the Office of Fair Trading, who signed up with Foxtons to let and manage his London property in 2011. He had approached several estate agents for valuations but decided to engage Foxtons.
According to Leigh Day, at no stage during the engagement process, or subsequently while they were managing his property, did Foxtons suggest that it would receive commissions from any contractors they engaged to maintain the property, nor fees from the tenants. In fact, they charge both the landlord and the tenant £420 inc VAT, for arranging the standard form tenancy agreement, signed each time a lease is entered into with new tenants.
In 2013, Dr Townley was sent a bill for the repair of a security light but after complaining that the work was substandard, he demanded a refund. So reluctantly, Foxtons put him in touch with the firm that they had subcontracted the work to. It was only then that Dr Townley discovered that their original bill to Foxtons was £412.50 and yet he had received an invoice from his agent for £550 plus £66 VAT.
It transpired that Foxtons had added a £137.50 commission - 33 per cent of the subcontractor's fee. Additionally, Foxtons had charged Dr Townley an 'ad hoc management charge' of 10% plus VAT because the invoice was over £500 despite the fact that the only reason it exceeded this sum was because of Foxtons 33% fee! In total, he had paid Foxtons a fee of £203, which was a 49% mark-up on the original £412.50 invoice. Dr Townley also discovered that the subcontractor involved had paid Foxtons an undisclosed commission for undertaking the work.
Dr Townley then started asking questions about other commissions and after initially refusing to give details, Foxtons eventually admitted that they had taken substantial commissions on virtually every contractor's work on his property, totalling around £1,900. None of this was identified in any of the invoices or in the accounts that Foxtons had given to him.
"I was incredulous when I found out that Foxtons took commissions from anyone working on my property without my consent but thought it may be 2 or 3%" said Dr Townley, "When I found out the real amount I thought it was shocking. I felt betrayed!"
It is also alleged that Foxtons has engaged contractors who charge as much as 2-3 times the market rate, in breach of their duty to try to get a good deal for landlords.
Chris Haan, a solicitor at Leigh Day, said:"We consider that Foxtons has a potential conflict of interest in that the more expensive the contractor is, the more Foxtons makes in hidden commissions. We believe these charges to landlords are unlawful as they are not sufficiently disclosed, so the landlords cannot give fully informed consent to them. This is against industry codes of practice. These kinds of practices may be widespread in the lettings industry and it needs to stop. We are taking this case on no win no fee with the aim of securing a refund from Foxtons for all affected landlords."
A spokesman for Foxtons said: "We are incredibly disappointed to hear when any customer is dissatisfied with the service they have received, however, as a legal dispute we are not in a position to comment on the specifics of this case. We are satisfied though that our fees are clearly laid out within our terms and conditions and that approvals are obtained from our landlords before works commence on their property."