Do You Include Floorplans For All Properties On Your Website?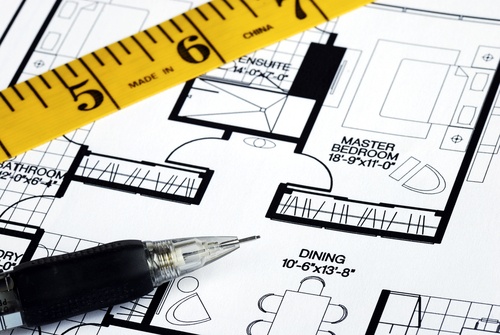 It has always been of annoyance to me that Floorplans are not always available when looking at an online property. I regard them as completely necessary to understand how the property flows from one room to another and to give me an idea of how we, as a family, could utilize the space.
I have written about the lack of floorplans before in a previous article, Show buyers what they want to see, (along with a moan about photos) and it seems like I am not the only one who thinks they are a vital tool these days.
On her website Hometruths, aimed at UK Homesellers, property guru Samantha Ashdown has written a great article, Floorplans-Do we need them, on her blog this week, about this very subject.
Whilst also arguing for their inclusion on every property webpage, she also makes the comment that room measurements should also be on the plans instead of on the property description tab where they are completely out of context.
This makes so much more sense, as it gives the potential buyer not only the layout of the place but a real feel for the space within the property. Something you don't get when the dimensions are just listed alongside the room description.
And another thing we lack in the UK when describing the property, is the total square footage. It is often listed on rental properties but seldom on homes for sale, where in other Countries it is standard practice. Buyers like to know exactly what they are getting for their hard earned cash so tell them!
Come on Estate Agents, make floorplans with dimensions and total square footage, an essential part of your selling strategy. Your clients will definitely appreciate it.
If you are already a client of ours and you need help finding a floorplan expert, we can recommend where to go. Once you have the plan, just attach it in your PCHomes software from where it can be uploaded to websites and portals. Either as a graphic, PDF or virtual floorplan link.
If you are not a client but are thinking of changing your estate or lettings agents software for an award winning package or a new website, then speak to a member of our team today on: 020 8859 1700 (Option 1) or enquiries@estatesit.com