Flexible Working: The Daisy Chain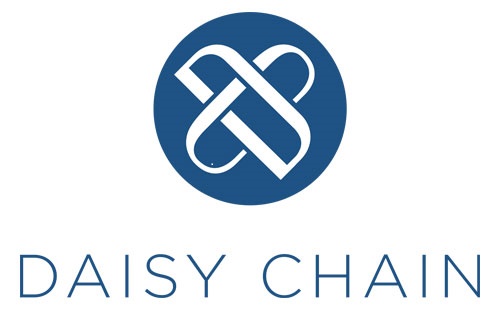 Today there are more working parents than ever before, but are their families paying the price for long hours and stressful commutes to work?
To help with this problem, flexible working has become de rigueur for any self-respecting business, including estate agency. How else do you attract the cream of property professionals who have cut their teeth in the work hard, play hard culture of estate agency but now have family responsibilities?
It's a very clever employer who embraces the concept of flexible working. Whether that's allowing their staff to work from home, earlier or later working hours or utilising tools that allow employees to work outside of traditional office hours, a more modern approach to the working week means that employees are generally more loyal, less stressed and far more efficient.
Estates IT provides a perfect solution to flexible working with their award-winning cloud based PCHomes Plus software. This "Business in a Box" cloud solution offers a fully flexible Sales, Lettings, Property Management and CRM package that can be accessed from anywhere in the world, on almost any device with an internet connection, and comes complete with the Microsoft office suite.
PCHomes Plus is an innovative and we think unique, Estate and Letting Agent Software Cloud Solution that provides the security and back up you need to have total freedom, to choose when and where you work from. It is not just web browser software that can be accessed, it is a full desktop solution where all your files can be accessed from anywhere. Not just those files stored in your Estate Agent Software. It is your own desktop, anywhere you want it to be and that's why it can go hand in hand with flexible working.
Recruitment companies are also embracing those who want more flexibllity in their working life.
One such company is The Daisy Chain, a new recruitment tool for career-minded parents who want to continue working but also need to balance this with the needs of their growing families. The new kid on the block puts the workforce in touch with family friendly employers who understand the pressures of modern life.
The Daisy Chain is all about flexible working and some of the biggest names in the property sector are on board. After all, isn't it better to use the long hours usually spent sitting in traffic jams or waiting for delayed public transport to get some work done instead?
The Daisy Chain's founder, Louise Deverell-Smith says "The Daisy Chain will help connect parents to family-friendly employers. Its free for parents to join and they will be matched with an employer who embraces their role of being a parent to help them balance their home/work life."
If you already have flexible employees or are thinking of implementing flexible working, book a Demo for
PCHomes Plus today.
Or to find out more about our award-winning software services and our responsive website design, speak to a member of our team today on: 020 8859 1700 (Option 1) or enquiries@estatesit.com