Can Your Estate Agency Business Afford To Lose All Documents And Data?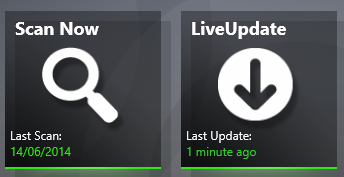 In recent news, there was a major malware (virus) threat announcement involving two types of malware known as CryptoLocker and GameOver Zeus. The malware is downloaded to a Windows PC by clicking on an attachment from an email received. The National Crime Agency has worked with the FBI and many other global agencies to disrupt the criminal activity and they have managed to take control of the botnet server.
The advice to Estate Agency businesses is that there are only a few days left to ensure their data is fully backed up to protect themselves from the threat before the cyber criminals start using other command and control servers and a new wave of phishing emails is launched.
To ensure your network has maximum protection please follow these important steps:
Ensure you have the latest security software installed on your PC like Kaspersky, Norton, AVG, Trend etc.
Ensure you have the latest virus and malware updates in your security software.
Ensure Windows and all Operating Systems are fully up-to-date.
Take a backup of all important documents and files - this is vital as CryptoLocker will encrypt all your files and you will be unable to retrieve them.
Inform users as best you can to not open UPS emails, or other suspicious emails and attachments.
Do not double click on any email attachments that you are not expecting and only from a source you know and trust.
Do not click on any attachment that has a .exe extensions (the end of the file name).
Run a full security scan with your current security software to find any viruses or threats that may be hidden on your PCs.
Your security software should be able to monitor and add definitions for variants relating to GameOver Zeus and CryptoLocker. However, viruses and malware can spread very fast and these software tools are not always up to date by the time you receive a vulnerable email. So be vigilant when opening emails and attachments.
Stay safe, protect your business.
If you have any questions or would like advice on the above article please speak to one of our support team
on 020 8859 1700 (Option 2) or cs@estatesit.com