ESTAS Supplier Of The Year Award 2013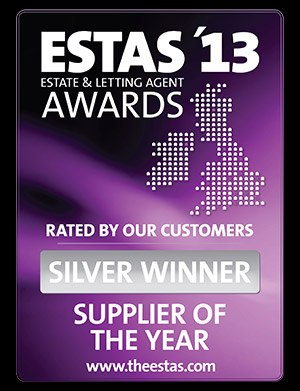 Estates IT are proud to announce that we have entered the ESTAS SUPPLIER OF THE YEAR AWARD 2013. This category is designed to recognise the levels of customer service and the value added to Estate Agents businesses by suppliers like ourselves to the industry. This is done in exactly the same way as agents in the main competition, by asking clients to rate their suppliers.
Therefore there is no submission to write, no judging panel, no telephone interview, just the thoughts of thousands of clients across the industry.
Client voting closes on the 31st January 2013 and the Awards will be on Friday 19th April 2013 at the Hilton Park Lane.
So fingers crossed and wish us luck.
Find out more about PCHomes and PCHomes Plus Estate Agent Software