MEES: Act Now Before April 2018 Deadline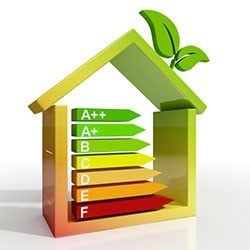 Currently, as we are all aware, an Energy Performance Certificate (EPC) is mandatory for anyone selling or letting a property in England and Wales and the rating ranges from A, which is the best, to G, which is the worst.
However, from 1st April 2018, it will be illegal for landlords to grant new leases to new or existing tenants for private non-domestic (and domestic) properties in England and Wales that do not meet the Government's Minimum Energy Efficiency Standards (MEES) - part of the Private Rental Sector Energy Efficiency Regulations 2015 meaning, it will be the landlord's responsibility to ensure that the property now has an EPC rating of E or above!
In most cases, it will be illegal to let a property without an EPC, or with a rating of F or G however, there are some exemptions. For example, if the property is a listed building, if the landlord can demonstrate that they have implemented all cost effective energy improvements, or the required improvement will devalue the property. However, landlords should not see exemptions as a loophole, as a civil penalty of up to £4,000 will be imposed for breaches.
As it is estimated that up to 20% of all properties in England and Wales currently have an F or G rating, there will be much work needed by some landlords to make such properties compliant.
There are some simple and cost effective measures that can be easily taken to improve your EPC. For example:
Do you have open fireplaces? This will impact your EPC negatively, as you lose hot air up the chimney, even if the fireplaces are not in use. Fitting a damper to your chimney that enables the flue to be mechanically closed when not in use can earn you several points on an EPC and can be the difference between an F and E rating.
Is there a hot water cylinder in your property with no or little insulation? Then add a jacket to it, especially if it is a sizeable cylinder.
Changing lightbulbs - From regular ones (the 40W, 60W, 100W) to LED bulbs (around 10W or less).
Combined, these measures are just a few hundred pounds and will reduce your tenants' energy bills, as well as help to ensure you are compliant with the new national legislation.
All building owners must also be aware that from April 2020, it will be illegal to let a property with an EPC rating below E, even when the lease is already in place.
Much more information can be found on The Residential Landlords Association website. A very useful resource.
So don't delay, find out what you need to do today and ensure you are compliant by April 2018.
PCHomes Estate/Letting Agent Software, offers easy ways to record important information about your properties and tenants, store relevent documents associated to them including EPC's and hold reports pertaining to any issues they may have.
To find out more about our award winning software services and website design, speak to a member of our
team today on: 020 8859 1700 (Option 1) or enquiries@estatesit.com