Some Do's & Don'ts For Estate Agents When Using QR Codes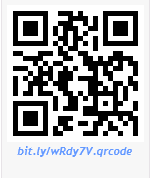 QR codes (Quick Response) are 2 dimensional barcodes that are easily scanned using any modern smart phone. Once the code is scanned by your smartphone it will then take you to a specific web page that a company wants you to view. For example you might be on the train and one of the many advertisement posters might catch your eye. On the poster might be a QR code that once scanned goes to a webpage offering a promotion e.g. 10% discount etc...
Created by Toyota in 1994 to track vehicles during the manufacturing process, the QR code is one of the most popular types of 2 dimensional barcodes. The technology has seen frequent use in the United States; QR usage is growing fastest in Canada and Hong Kong. (Source: http://en.wikipedia.org/wiki/QR_code)
QR code uptake has increased 4589% from early 2010 to early 2011 (Source: queaar.com). In the last year or so the estate agency industry has seen a rise in the use and awareness of QR codes.
So should QR codes be part of an Estate Agents marketing strategy? Well a lot of the UK's top retailers such as John Lewis & Debenhams have introduced QR codes in to their marketing mix but there are definitely some do's and don'ts when using them.
1. How Do You Use A QR Code: Include clear instructions on how to download a QR code reader with your QR code - remember not everybody knows how to do this.
2. Include The URL: Try to include the URL (web address) on the marketing material as not everybody will want to use the QR code e.g. if you are putting the code on a set of particulars then include the URL for the property on your website.
3. Help Test & Measure: With QR codes you can track how many people have scanned the code. Therefore allowing you to know how many people have scanned from a recent leaflet drop. This also would help towards you test and measure of marketing in terms of what campaigns get more scans etc...
4. Where Should The Code Take The User To: Don't just link back to your homepage - most people who are scanning QR codes would expect an offer or a promotion. Think about linking the QR codes to your social media strategy i.e. maybe link to your Facebook page to help increase likes - remember once they have liked your Facebook page you have this potential customer forever.
5. Size Matters: QR codes read better depending on the size and density.
6. Increase Website Traffic: If the QR code appears on window cards, particulars & lists etc... the user will be taken to a specific property on your website and the chances are they will look at other properties that you have on your site.
7. QR Codes Don't Have To Link Back Just To Property Details: One idea here is that you could link the QR code back to a virtual tour of a property or a You Tube video that details information about a promotion you are running. The idea here is that the worlds your oyster and this will help with differing you from the competition.
8. Where Should Your Agency Use QR Codes: There is no point in putting your code on the website details page that links to the details page. Estate Agents should be looking to use the codes on particulars, window cards, lists, leaflet drops, business cards & brochures etc...
9. Don't Put All Your Eggs In One Basket: Avoid carrying out a marketing campaign that is solely reliant on the QR code as not everybody will scan the code. Therefore make sure that the advertising campaign works alone i.e. without the QR code and look at using the code to compliment what you are doing. This is why using QR codes on details works so well as most details work well on their own and have done for many years now.
10. Test The Code: Never assume the code works try if you can to test the code on different devices i.e. an iPhone & an Android device.
11. Does the Page Work On A Smartphone: Make sure that the page that you are directing users to works on a smartphone. For example if you are going through to a PDF make sure this designed with smartphones in mind.
12. Placement Of The QR Code: Like with most marketing imagery - the position of the code will impact on its success.
Our PCHomes Estate Agency software will generate a QR Code for outputs such as particulars, window cards & lists etc... Feel free to contact our support team to discuss 020 8859 1700 (Option 2) or email on cs@estatesit.com