Another Deadline Looms For Landlords And Letting Agents!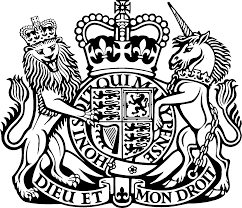 The Deregulation Act 2015 means another deadline for landlords is fast approaching. By June 23 2015 deposits received on tenancies which began before April 5, 2007, must be protected.
The Association of Residential Letting Agents (ARLA), has urged agents to check whether their existing tenancy agreements will be affected by this legal deadline of next Tuesday.
From that date, all deposits received on tenancies which began before April 6 2007 that have since been renewed or become statutory periodic tenancies, must be protected under one of the government authorised Tenancy Deposit Protection schemes - TDS, DPS or MyDeposits.
This legislation has a retrospective effect and has the potential to put landlords in a very vulnerable position. Landlords who have not protected deposits have only days left to begin taking steps to address the issue and make the necessary arrangements.
Deregulation Act 2015
The Shelter website offers a database check where tenants can determine within a few minutes whether or not their deposits have been protected. Making it very simple for tenants to investigate for themselves and discover if their landlord is complying with the law.
David Cox, managing director of ARLA, said: "ARLA is pleased a legislative solution to a loophole in tenancy law that plagued the industry for two years, has finally been addressed through the Deregulation Act 2015.
In 2007, the Government introduced compulsory tenancy deposit protection as part of the Housing Act 2004, in order to offer a more robust mechanism for mediating disputes at the end of tenancies.
However, the 2013 Court of Appeal judgment in the case of Superstrike v Rodrigues ruled that any tenancy which began before April 6, 2007, but was renewed or became a statutory periodic after that date, was a new tenancy and therefore the deposit had to be re-protected. This was of serious detriment to landlords and agents as deposits that had been correctly protected became unlawful through no fault of their own. Now, under the Deregulation Act 2015, this confusion has been addressed.
Landlords have until the June 23 to comply with this new provision and we urge all agents to check whether their existing tenancy agreements will be affected and to act accordingly. If landlords fail to comply they could be liable for sanctions which include a potential claim by the tenant for compensation of up to three times the amount of the deposit paid, and find themselves unable to bring a tenancy to an end through a Section 21 notice."
Landlords can evict an assured shorthold tenant after giving two months' notice using a Section 21 notice and getting a court order. Most private rented tenants are assured shorthold tenants.
PCHomes Letting Agent Software, offers a full property management system assisting you to keep compliant with the law. The software will allow you to record deposits taken, which scheme they are part of including any reference information. Deposits can be taken in parts or as one and they can also be refunded whole or in parts or with deductions.
To find out more about our award winning software services and website design, speak to a member of our
team today on: 020 8859 1700 (Option 1) or enquiries@estatesit.com