Survey Says The Great British Lawn Is Becoming Extinct!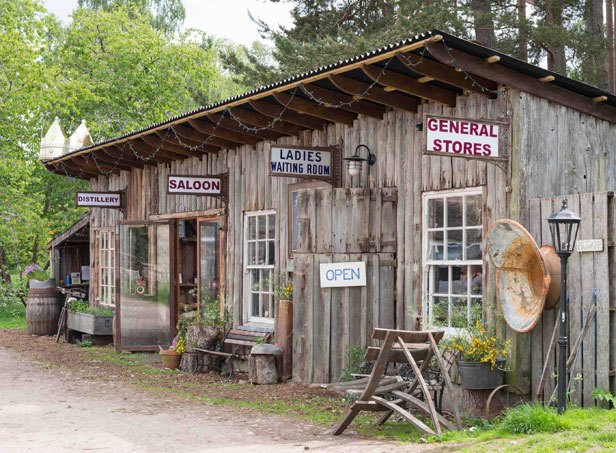 There was a time, not so many years ago, that a homeowner's lawn was almost a reflection of status and green fingered Brits would spend hours at the weekend mowing, weeding and de-mossing to make sure their carpet of green was in tip top shape.
Now, according to the media this week, a survey of 1,000 people by outdoor living specialists Alfresia reported that 71% of homeowners say they believe having a lawn is a burden and they would prefer not to have one at all!
Over 65% of adults asked, cited a lack of time to maintain a lawn as the main reason for not having one and this has led to 1 in 10 homes now installing Astro Turf or another form of artificial lawn.
Craig Corbett, marketing manager at Alfresia said, "As a time-poor nation, we're constantly looking for ways to maintain our homes and outdoor space, with minimum effort and minimum cost. Maintaining a lawn can take a lot of work. There's mowing, fertilizing, and not forgetting the task of watering it when it hasn't rained for a few days, taking up time that Brits don't have".
The research found that we prefer decking, patios, sheds and other garden rooms or summer houses in a bid to maximise on living space. All of which will not help our British wildlife or soak up all the excess water when it does rain.
But if we as a nation are in the pursuit of more square footage in which to live, then the best reflection of how we maximise our outdoor space these days, has to be seen in 'The 'Shed of the Year' competition, sponsored by Cuprinol and seen on Channel 4's 'Amazing Spaces'.
Attracting a record-breaking 2,520 entries this year, the 2015 title was won by Walter Micklethwait (35) from Aviemore in the Scottish Highlands, who has converted an old hen house into four rooms including: a general store farm shop which sells vintage clothing, food, postcards and hand-carved items; a ladies' waiting room with a piano and arm chairs; a saloon; and a bar with a functioning distillery. Courtesy of Cuprinol, he won £1,000 and £100 of products , a winner's plaque and a giant crown for his shed!
However, it's not all bad news on the gardening front.
Earlier in the year, Alfresia carried out another survey, the results of which indicated that younger people are spending more time actual gardening, with the average 25 to 35 year-old spending up to 15 hours a month working on their plots.
Alfresia attributed the increased interest of younger people, in television shows such as the BBC's 'The Big Allotment Challenge' (the horticulturalists equivalent to 'The Great British Bake Off') presented by Fern Britton and ITV's 'Love Your Garden' with ex BBC gardening expert Alan Titchmarsh.
Gardening also came fifth in a top ten of leisure activities, behind trying out new restaurants and going to bars, but ahead of going to the cinema or visiting family!
There has also been an increase in the desire for allotments, with waiting lists on the rise, as more people wish to grow their own organic fruit and veg rather than buy the chemically sprayed offerings available from the overpriced and mega rich, supermarkets.
So, whether you are spending your time this weekend in your shed, on your allotment, weeding the garden, hoovering your Astro Turf or mowing your lawn, I hope it stays dry and as warm as we can expect for the start of autumn.