South London Residents Challenge Plans By Lambeth Council Over Future Of Their Estate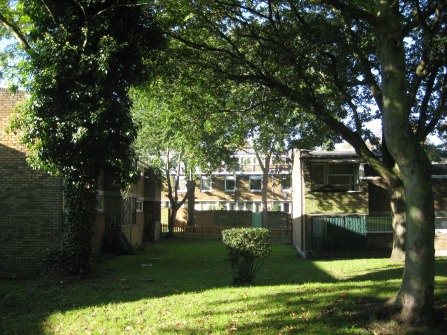 Cressingham Gardens is an estate in the Tulse Hill area of Brixton, near Brockwell Park, in the London Borough of Lambeth. It was built in the 1960s under the guidance of the late Ted Hollamby, a celebrated public sector architect and William Morris devotee who had strong views about the need for buildings to blend in with the public space around them. As a result, the estate is all low rise and has plenty of green spaces within its boundary. It consists of 306 homes which originally were all inhabited by council tenants but as a result of "Right to Buy", just over 200 of the homes are still rented by council tenants while around 90 are owned by leaseholders or freeholders, some of them rented out and 6 have been empty for many years. The estate houses approximately 1,000 people.
Due to neglect, residents say by the council, the council say by the residents, the estate has fallen into a bad state of repair, with damp, mould and leaking windows found by a structural survey undertaken by its Labour controlled council and since 2012, Lambeth Council have been considering the future of the estate.
Originally, 5 options were suggested for discussion by residents:
Option 1 - Refurbishing the estate and bringing all council tenant homes up to a decent standard, including the six empty flats
Option 2 & 3 - Refurbishing as in Option 1, plus infilling to create new homes
Option 4 - Partial demolition of the estate, with the net extra in new build homes sold at top market price
Option 5 - Full demolition and rebuilding of the estate
However, despite a concerted campaign by the Residents - the majority of whom made it clear that they wanted their estate to be repaired - Lambeth Council chose to drop Options 1-3 and rubber stamped the demolition of Cressingham Gardens at their cabinet meeting on Monday July 13th.
This decision not only went against the wishes of the residents but also a letter of appeal from Save Britain's Heritage.
By 17 July 2015, the High Court had ruled that Eva Bokrosova, a resident of the estate could bring a judicial review of Lambeth Council's plans. Mr Justice Holman granted permission to allow Ms Bokrosova to challenge Lambeth Council's decision to 'abruptly close down' consultation on options 1-3, options which were strongly supported by residents.
Lambeth Council now has 35 days, from the 17th, to serve detailed grounds for contesting this challenge.
Taking up the fight for Ms Bokrosova, human rights solicitor at law firm Leigh Day, Ugo Hayter said: "We are pleased that the consultation to decide on the future of the Cressingham Gardens Estate will be subject to the full scrutiny of a judicial review. We believe that Lambeth Council's abrupt decision to abandon the options most favoured by the residents and proceed to consult on only the demolition options is unlawful, clearly the Court sees the force in our arguments. The potential impact of this scheme for the residents of Cressingham Gardens is huge, accordingly residents were led to believe that their views on the future of their homes and community would be taken into account, however Lambeth Council unlawfully disregarded their responses."
Bizarrely meanwhile, the Council has asked leaseholders to pay up to £14,000 toward the cost of repairs to their houses. So now, residents are facing the prospect of paying for their homes to be repaired, only for them to be demolished!
It seems an extraordinary state of affairs when an estate so loved by its residents can simply be wiped out by a council intent on following through with its regeneration plans. The impact on elderly residents, like Mary, will be totally devastating and surely should not be allowed to go ahead? If you agree, make your voice heard!