Communal Heating Systems In Rental Properties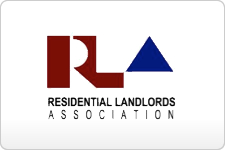 The Residential Landlords Association says some agents and landlords may be required to notify the National Measurement and Regulation Office regarding their property heating systems by the end of 2015.
The NMRO says, in most circumstances, anything regarded as a communal heating system will require landlords to provide us with details.
The RLA hoped these notification responsibilities would only affect institutional landlords, such as nursing homes and university halls. However, it appears they may affect a HMO (A house in multiple occupation) and bedsit property landlords as well as agents acting on their behalf, and therefore they could be required to send notification of their 'heating network' to the relevant authorities.
In these cases, a landlord must submit notification to the NMRO regarding details about the heating system of the property by December 31 this year and, if required, install individual meters by the start of April 2016. This will naturally lead on to ongoing duties regarding maintenance and billing.
The RLA advises that an agent or landlord is a heat supplier if all of the following apply:
there is distribution of thermal energy in the form of steam, hot water, or chilled liquids from a central source in a building (eg: a gas boiler);
the thermal energy is used to provide heating, hot water or cooling;
the building is occupied by more than one final customer;
the landlord bills more than one occupier for the heat or hot water that that person has used (or a proportion thereof).