Open Letter From The CMA, Determined To Root Out Those Flouting Competition Law.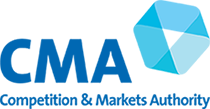 Following an investigation beginning in December 2013, last month the Competition and Markets Authority (CMA) fined an association of estate and letting agents, three of its members and a newspaper publisher a total of £750,000 for infringing competition law by agreeing to restrict the advertising of fees and discounts in a local newspaper.
The agents were part of a trade association, in and around Fleet in Hampshire, which prohibited its members from advertising their fees or discounts in the local paper. Two of the agents also extended this arrangement by agreeing with the paper that no other estate or lettings agents could advertise their fees, whether they were members of the association or not.
It was decided that these agreements had the effect of reducing competitive pressure on estate and lettings agents' fees in the area and in addition, they may have made it harder for potential competitors to enter the market by using the level of their fees to attract new customers. These practices in turn limited consumers' choice and ability to compare prices and assess value for money.
The CMA has sent warning letters to a number of other agents that it has reasonable grounds for suspecting have been connected with this association and consequently may have also broken the law. In addition, they have issued an Open Letter to the property industry to raise awareness that this activity is illegal and that businesses may face significant fines if they engage in it.
Author of the letter, Ann Pope, CMA Senior Director of Anti-trust Enforcement, said: "These companies have admitted to making arrangements which aimed to reduce competition on fees and could have made it harder for new and innovative businesses to compete. The parties have also agreed to pay significant fines. This case again demonstrates the CMA will take action in local markets as well as big national ones. It also shows that, where infringements take place within the context of trade associations, both the members of the association and the association itself can be found to have breached the law. This can result in severe financial penalties for the members, even where the association itself has limited funds."
This should serve as a warning to all property agents as the CMA has received complaints of similar conduct concerning alliances of estate and lettings agents and local newspapers in other locations across the UK. This could result in further investigations, regardless of the size of company involved, especially if no steps have been taken to remove such restrictions in light of this recent decision and substantial fine!
The CMA say, Businesses that are found to have broken competition law can be fined up to 10% of their annual worldwide turnover, and company directors can be disqualified for up to 15 years if their conduct in relation to such a breach makes them unfit to be involved in the management of a company. In addition, those involved in certain very serious cartel activity, such as price-fixing, may be found guilty of the criminal cartel offence and could go to prison for up to 5 years and/or have to pay an unlimited fine.