Property In Sonning, Berkshire Set To Become Even More Desirable!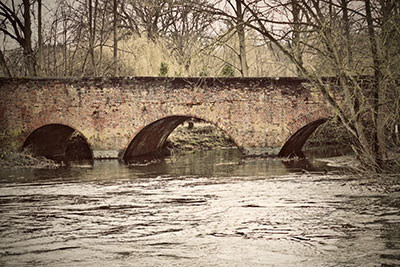 George Clooney and his wife Amal bought their £10 million, Grade II listed, nine-bedroom mansion in Sonning seven months ago but according to newspaper reports, it appears they are keen to inject some more glamour into the property and workmen are already on site.
The couple want to build a new swimming pool and pool house, a grand terrace and obviously a large private cinema. All the things that actor and director Clooney, would come to expect from his main British residence. He apparently fell for the area when filming scenes from "The Monuments Men" last June in the nearby Buckinghamshire village of Fingest.
Being on the River Thames, their new home already boasts a boathouse with a covered dock and several mooring and landing points but plans submitted to their local council reveal alterations to the existing boat house, replacement of entrance gates and piers, erection of outbuilding for services, new boundary fencing and replacement garden room.
The beautiful property has its own library, gym, spa and steam room, along with a cellar and is set in four acres, surrounded by dense trees, expansive gardens and a guesthouse in the grounds. It would seem to offer all the seclusion required of an A-list couple and although Uri Geller and Theresa May, the Home Secretary, live nearby, so the residents of Sonning are used to spotting the occasional celebrity, I'm sure the impending arrival of Mr and Mrs Clooney has caused more than a little excitement in the village!
According to residents, Sonning has a village show every year and a Scarecrow hunt every two years. The village rounders match is also great fun and the school children do a lovely nativity play in the local church, so I'm sure George and Amal will fit in very nicely.
Personally, I'm packing my suitcase and applying for the position of Lifeguard!
Note to self: Learn to swim & become expert in 'mouth to mouth'.
Do you have a website that will attract A-list celebrities? Is it time for an upgrade? Find out more about our award winning software services and website design and speak to a member of our team today on 020 8859 1700 (Option 1) or enquiries@estatesit.com