Award Winning Client First 4 Lettings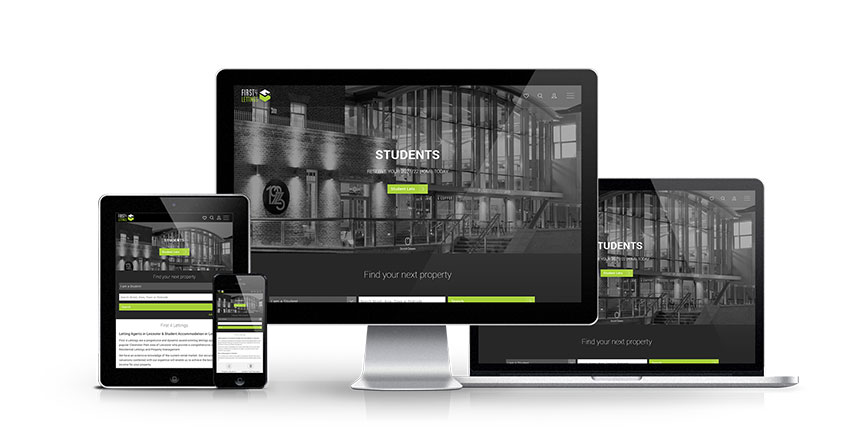 It's great to see one of our clients First 4 Lettings picking up awards - well done guys! First 4 Lettings have been using our Estate Agent Software since 2008 (as well as taking advantage of our Estate Agency Website Design Service) and are growing from strength to strength. The following article was written by and published in their local paper the Leicester Mercury.
When Dhruv Sachdev and Sukhvinder Gill were starting their own company, they couldn't even afford to have business cards printed. Six years later and still only in their late 20s and early 30s, the pair run First 4 lettings, a successful and fast-growing agency renting out properties across the city.
Earlier this month, it was named best letting agency in the East Midlands at the Estate and Letting Agent Awards 2013, held at the Hilton Park Lane, London. With 200 student and non-student rental properties on its books, the next step for the business, which employs six people, is expanding in to sales. This expansion will be headed up by Dhruv's younger brother Mayur, who joined the business in 2009 and is also a director.
Based in Leicester's fashionable Clarendon Park, a heartland for students at the University of Leicester, the business has set itself apart from other agencies by being contactable at weekends and bank holidays and having a strong presence on social media. "This award was voted for by landlords so it means a lot" said Dhruv.
"This award was voted for by landlords so it means a lot"
"We try to give a personal service with what we do and by having access to all the files we can make sure if somebody rings about a property they are not told they can only speak to a specific person about it anybody can help with their enquiry. This award is a huge boost and is an incentive to be even better. Lettings are still on the up, people are still struggling to buy houses and Leicester's central location makes it an appealing place to live, even if you work in Northampton, for instance."
In 2006, Dhruv and Sukhvinder, who grew up in Clarendon Park, were in desperate need of capital to get their agency off the ground and knew the high street banks would be unwilling to lend to a new business. They approached the Sir Thomas White Loan Charity which offers nine-year interest-free business loans to people aged between 18 and 35 with a business based in Leicestershire. They secured £6,000 from the organisation, which covered their start-up costs and helped them launch a website and pay for the all-important business cards. By the end of the first year, the business had 15 clients and had moved to its current offices in Clarendon Park Road.
"This award is a huge boost and is an incentive to be even better"
"We grew a lot from 2009 - we doubled the numbers of landlords on our books," said Sukhvinder. Since 2008, turnover has quadrupled. "Without the Sir Thomas White charity we would not be here today," said Dhruv. "It was perfect for us - having a high interest loan would not have worked."
The Sir Thomas White Loan Charity wants to help more entrepreneurs like Dhruv and Sukhvinder, but Chairman Hugh Stevenson said the number of applicants has dropped since the recession. He and other trustees at Sir Thomas White, which is based in Leicester's Mill Street, are concerned people are missing out on a safe, cheap source of funding - borrowers have nine years to pay back loans up of to £15,000 and only make their first repayment after three years.
Last year, the charity loaned £365,000 compared to £320,000 the previous year but the number of borrowers dropped from 57 to 53. Mr Stevenson said: "The message is we have got money to loan so come and talk to us. We are helping people who can't get money from the banks and have loaned money for all kinds of business ideas."
If you have any questions or would like advice on the above article please speak to one of our team on 020 8859 1700 (Option 1) or enquiries@estatesit.com