Are You Mobile Friendly Yet?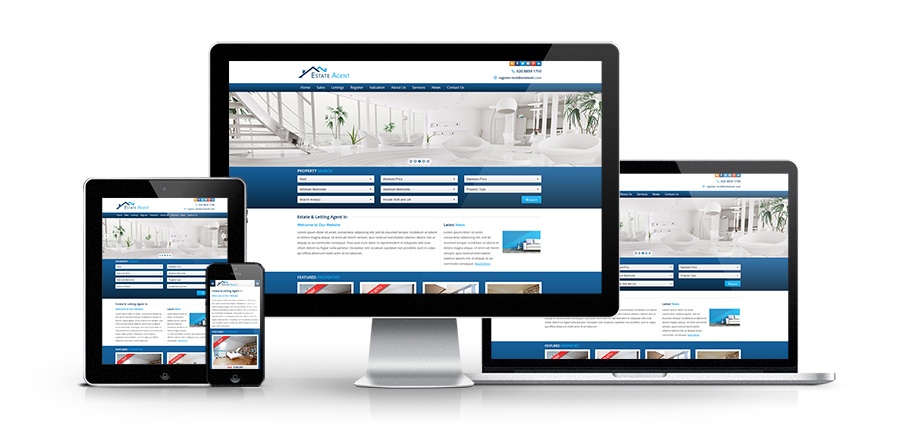 In recent months many of our clients have asked us to provide them with a fully mobile device Responsive Website - this is where the site must shrink to perfectly fit the mobile device being used to view it- for their Estate/Letting Agency business.
As we wrote in our article What Is A Responsive Website & Why Do You Need One? published back in December last year, fully mobile device responsive is the way forward and now it seems, agents that have not yet upgraded their website to be responsive, have seen visitors to their online shop window, dramatically drop in the last few months.
The problem is a combination of an agent's website and the impact of algorithm updates that Google have made in the last year to make the web more "mobile-friendly". Which translates to, if you do a Google search on a mobile device, any website that is not "mobile-friendly" will not be ranked.
Furthermore some agents who show property listings on mobiles but do not yet have a fully responsive website have experienced an almost 70% drop in visitors to their sites from mobile devices compared to same period in 2015.
On the plus side, agents who have invested in a fully responsive website are reaping the benefits with some reporting an increase of over 80%, in mobile device visitors.
As the use of mobile devices has dramatically increased over the last 12 months, some websites have simply been left behind!
We believe that many agents may be completely oblivious to the situation but in this fast moving technological age where 50% of traffic is via mobiles, to secure the highest level of enquiries, you really should be "mobile-friendly".
Along with our Bronze, Silver and Gold (bespoke) website designs, Estates IT now offer fully mobile device responsive websites for Estate and Lettings Agents. Take a look at our own website on your various devices and see the difference, then contact us on: 020 8859 1700 (Option 1) or enquiries@estatesit.com
Don't let advancing technology leave you and your business behind.