Are You Getting The Most Out Of Your Estate Agent Website?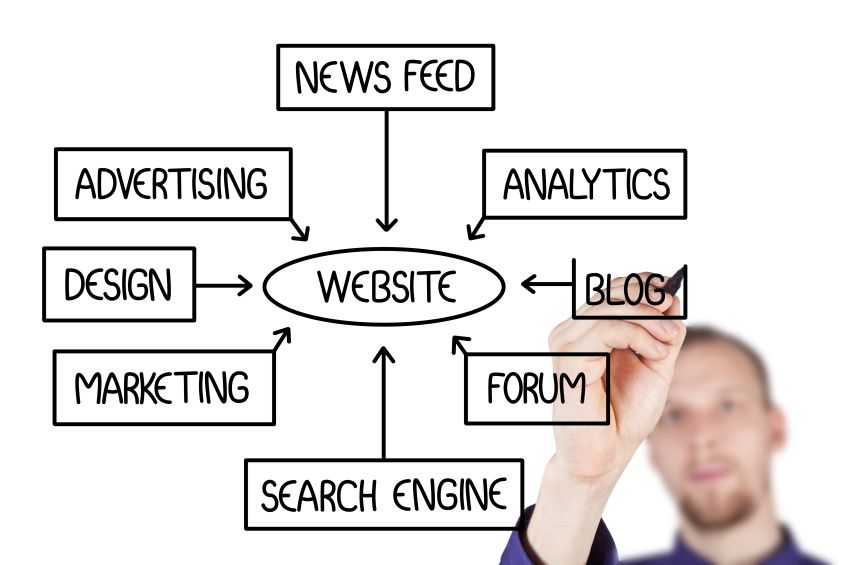 We have been building websites for Estate Agents for over 16 years. As you can imagine we are looking at a lot of sites on a daily basis. We thought it was about time that we listed some key points to make sure you are getting the best out of your website. So here we go;
1. Image is everything - Are the photos of good enough quality / size. Good quality images can make all the difference between the site looking good or poor. Try to avoid displaying properties with no photos unless this really is for a very short period of time.
2. Appeal to the end user - It is worth investing in a filter to separate out sold & let properties. We are in agreement that it is nice to show off what you have sold and let but you don't want new customers having to scrawl through lots of unavailable properties.
3. Try to be consistent with the number of photos - Although this is difficult as we understand that the flat above the fish and chip shop will probably not have as many images as the £2million house on the hill.
4. Landscape or portrait? - Keep the photos landscape in our opinion websites don't look good when mixing landscape and portrait photos.
5. Not long to impress - When a user visits your site you only have seconds to impress. Therefore the site needs to be engaging. Are all your photos up to date on properties and on other pages, do you have good call to actions e.g. What is your home worth buttons. In summary are you showing off your company online in the best possible light?
6. Linking not advisable - Try to keep the integration with your Estate Agent Software seamless i.e., avoid frames or opening up the properties in other tabs on the browser. Definitely avoid linking out to the portals for your property details, try to keep all information within your site. After all you wouldn't spend money on your shiny new shop front, have a conversation with a Landlord and then escort them round to the agent next door!
7. Location, location, location - There is nothing worse when the map being shown is plotting the property in the middle of the Indian Ocean! Also if Street view is up to date for the particular property make sure the view is directly pointing to the correct property.
8. Save money on stamps - Can the applicant print off good quality details i.e. have they been uploaded & are they looking good - this will save you having to send so many out in the post.
9. Social media here to stay - As you keep hearing social media is getting more important therefore can the end user easily update the property to their social sites i.e. Facebook / Twitter using tools such as www.addthis.com.
10. Browser compatibility - Does your website look the same in different browsers and different versions of those browsers. This is important as you don't know what browser the end user will be using.
11. Back to school - Sounds obvious but has the content been spell checked not just on static pages but also on each individual property that you are uploading.
12. Kill two birds with one stone - Make sure that your news articles / social media are kept up to date. This not only keeps your site up to date but by writing relevant news you are helping to become an authority and his will help with your search engine rankings.
13. On the go - Make sure your site at least works on mobile devices and well worth investing in a mobile version of your website. Why you need an Estate Agent Mobile Website?
14. Own your page - Dominate your company name in the search engines - when you type your company name in say Google try to have as many listings about your company as you can. In an ideal world all of the first page.
15. What's under the bonnet - There is no point in having a site that looks stunning if the underlying code is not good. You can use testing tools like http://validator.w3.org to find out if your site is W3C compliant (this is good practice).
16. What's the number - Again sounds obvious but the number should be easily found. There are too many sites out there where you have to scroll just to get the agents number.
17. Keep up to date - Technology is moving very quickly and just like you would advise your vendors and landlords before putting their property on the market you must keep freshening up your website. We would suggest spending little and often with your web company to avoid falling in to the situation where you need a complete rewrite.
If you have any questions or would like advice on your existing or potential new website please speak to one of our team on 020 8859 1700 (Option 3) or enquiries@estatesit.com