EU Referendum: Are You An Innie Or An Outie?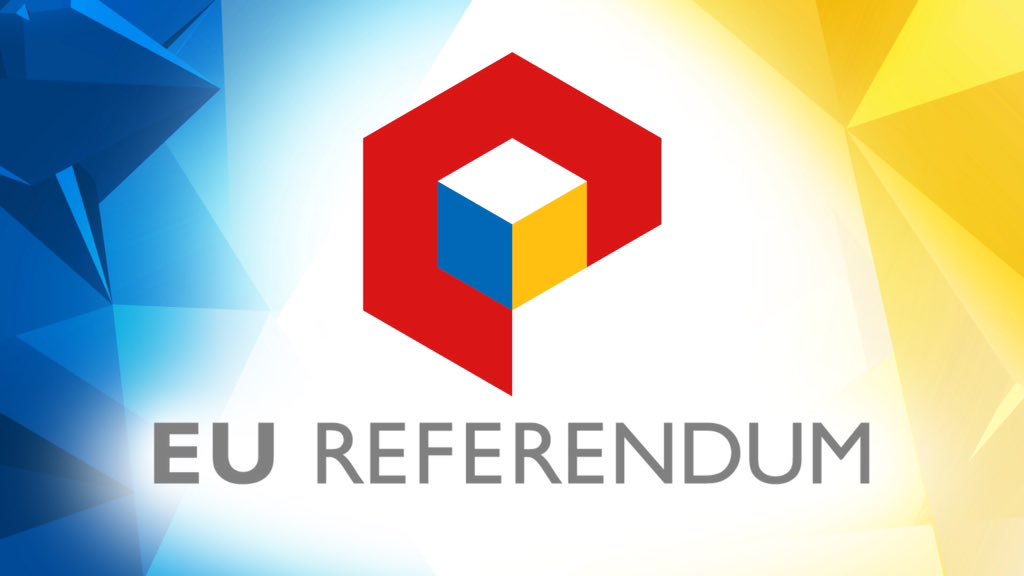 With less than 30 days to go before possibly the most important vote in our Country's history, have you decided which way you are going to go in the EU Referendum?
Are you a Boris backer or a Dave defender? Do you stand with the #Remain camp or do you want us to #Brexit as fast as we can with no looking back?
I have to admit, I have read countless articles, listened to many discussions and watched a plethora of television interviews but my problem is, I don't believe anyone is telling us the whole truth!
I want facts! Not opinion or rhetoric, just tell me what will happen to our tiny island if we vote to leave or what will become of us if we decide to remain within this state we call the European Union. Actually, I would really like a chat with the Queen because I do think she is way more trustworthy than any politician but as that's not likely to happen, I need to come to an informed decision.
Perhaps it's the era I was born in - I was the last of the 50's babies - but I have never been overly keen on big changes or our ties with Europe.
Old enough to remember when decimal coins were introduced in 1971, I still remember my dear old Nan proclaiming that she would "never cope with the change" and "the price of everything in the shops would go up". She was right on the latter, even though the powers that be had told us that they wouldn't. So surely, if we stay, at some point we will have to adopt the Euro, even though Dave says we won't! There's that trust issue again.
After decimalisation then came the conversion to metric, although all these years later, I remain an Imperial girl and still ask for goods in pounds and ounces. You see, this is one of the problems I have with Europe. Why did we have to ban shopkeepers from displaying both imperial and metric prices? Was it really so bad? I can still recall greengrocers being fined or threatened with a prison sentence for daring to display a ticket with the price of apples per pound and let us not forget the "straight" bananas! Madness surely but these are the kind of rules we have had to succumb to, to be successfully assimilated into the collective that is the European Union.
And then they built the tunnel! Why oh why, after millions of years being alone in the ocean, did we have to join ourselves to mainland Europe? Sceptical at the time but reassured that it was a "marvellous idea" and "look how fast we can be in Paris or Brussels", I still couldn't help but worry what we may be laying ourselves open to in future years. Now, in these days of terror, the security costs alone must be astronomical and we have poor desperate people risking their lives to walk through it to reach the safety of our shores.
Back to the present and we have whole crowds of esteemed business people telling us we are stronger in and gangs of others telling us we're stronger out. Dave says if we leave we might start WW3, Boris says that's scaremongering. Even Barack Obama has warned that we will be "at the back of the queue" as far as trading goes. Well excuse me Mr President but what the heck has it got to do with you? I trust you wouldn't have been too happy if we had interfered in your trade ban with Cuba? You, dear Sir, have problems of your own to sort out and good luck with Donald Trump by the way!
Remain says if we leave, property prices will slump and mortgage rates will go up but actually is that such a bad thing? We are always moaning about being priced out of our cities and favoured towns. People with savings but little or no mortgage, after years of virtually no interest, could do with a boost to their savings accounts.
However, most important is that everyone becomes as informed as possible and uses their vote. If undecided, there is a helpful Q&A guide from the BBC and they aren't biased. What? Surely not? ...
Really though, whatever your views, you should exercise your democratic right and take that trip to the polling station, especially all you ladies out there whose ancestors fought so very hard for that right. Crawl there if you have to but have your say.
Me, I'll keep my fingers crossed that whatever the result on June 23rd, it proves to be the best for our United Kingdom and all her people. We only have one shot at this, so please let us get it right.
"This little world, this precious stone set in the silver sea, which serves it in the office of a wall, Or as a moat defensive to a house, against the envy of less happier lands" Richard 11 Act 2 Scene 1 William Shakespeare Circa 1595
Be advised that any views and opinions expressed in this article are my own and may not reflect the views and opinions of Estates IT.