Take The 24-Hour Tube To London's New Homes Hotspots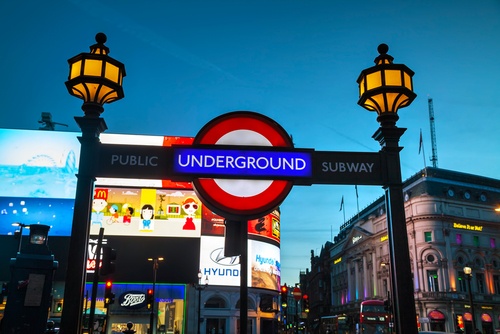 Like the New York and Berlin subway systems the 150-year-old London Tube network is set to launch a 24-hour weekend service in the autumn of 2015. From September 12, the Tube will be opening its doors to the capital's swarm of night-shift workers and late night revellers returning home.
The 24-hour Tube is expected to alter the dynamics of the city and like all transport upgrades, it will cause significant property ripples.
Cheaper end-of-the-line locations such as Edgware and Morden, Walthamstow and Ruislip could experience the biggest property impact as these areas will no longer be cut-off after midnight.
Eventually, Transport For London hopes to roll out a 24-hour service seven days a week. This could open up more affordable areas for Londoners who are currently put off by the lack of late-night transport.
End-Of-The-Line
Affordable Homes?
The service will operate across five lines to begin with- Northern, Victoria, Piccadilly, Jubilee and Central, each providing up to eight trains an hour. Other lines, including Overground and DLR, will follow later. Fares will be the same as during the day so young concert and theatre goers will not have to shell out for expensive cab fares to get home or suffer the dreaded night bus.
Johnny Morris, research director of Hamptons International, says: "This is likely to feed into rental demand and open up more affordable areas. Most young renters and buyers will head further south and east, which are the cheaper sides of London. Our research shows a real shift east through Hackney and Newham and a push south through Lambeth and Lewisham.
However, late-night clubbing hotspots such as Dalston, Camden, King's Cross, Vauxhall and Brixton are likely to become even busier and the downside could be anti-social behaviour. Following complaints from residents, Lambeth has come under pressure to impose London's first early morning restriction order on licensed premises at Wandsworth Road, while residents in Dalston are calling for restrictions on the area's growing nightlife. Hackney has already introduced wardens to patrol streets on Fridays and Saturdays.
Exciting and busy times are ahead for Letting and Estate Agents in the Capital and our award winning software can help. Or perhaps you may be considering a new website? Give our team a call today to find out more 020 8859 1700 (Option 1) or enquiries@estatesit.com